Features
Features
ticketisland is a complete sales and marketing website and service, designed for you to sell tickets, bookings, memberships and vouchers. With its in-built tools, you can analyse your sales and customer profiles, and market your events and business easily, including automatic market research capture and mobile friendly emails and newsletter designs.
Mobile Services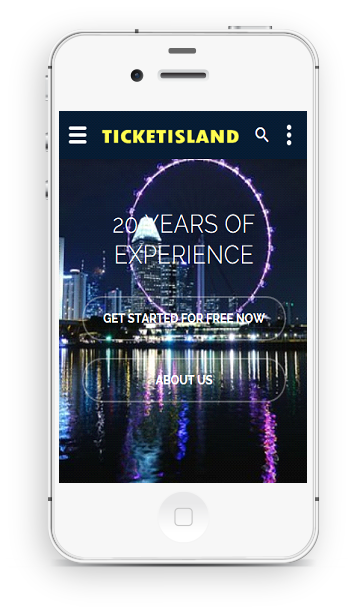 ticketisland is completely mobile-friendly in design, helping you to manage your system on the go, 24/7.
A multi-user mobile-friendly validation screen allows you to validate tickets from your mobile phone or device.
ticketisland comes with built in mobile-friendly emails and newsletter designs, with click to buy links and unsubscribe.
There are hundresd of options and design features on ticketisland, all of them available from your mobile platform round the clock.